Museum Prinsenhof is located in Delft, the city best known for the imitations of Chinese and Japanese porcelain produced there from the early seventeenth century onwards. Besides examples of this so-called Delft Blue, Museum Prinsenhof is home to a considerable quantity of Asian ceramics. The vast majority of this collection was donated by Willem Jan Rust (1907–1987) to the municipality of Delft in 1971. Rust collected widely and on a large scale, resulting in a collection that provides an overview of 2000 years of ceramic history. 
Besides Asian ceramics and Delftware, he acquired Egyptian, Greek, Roman and Peruvian pottery, Italian and French majolica, and German stoneware. Rust primarily focused on quantity, but there are certainly high-quality pieces among the objects from his collection.
The scope of Rust's collection makes it possible to establish correlations between different sub-regions. For example, among the objects is an early seventeenth-century Chinese Kraak dish with a central decoration of a bird on a rock within a star pattern (fig. 1), and a tin-glazed earthenware plate with an almost exact copy of this motif. Archaeological research has shown that this type of Chinese porcelain did exist in Delft. The vase with a decoration of birds and exuberant flowers on a red honeycomb motif was made slightly later (fig. 2). This decoration is typical of objects from the Shunzhi period (1644–1661), an era that bridged the transition between the Ming and Qing dynasties.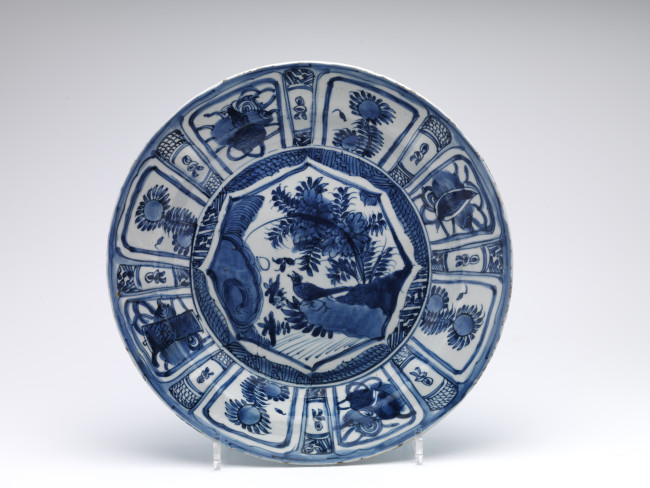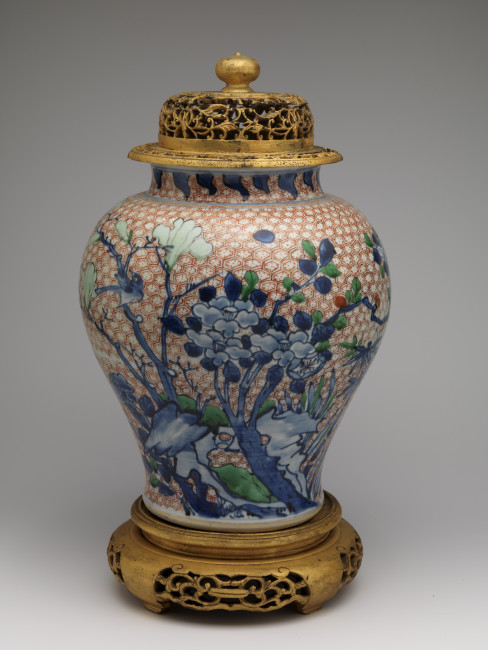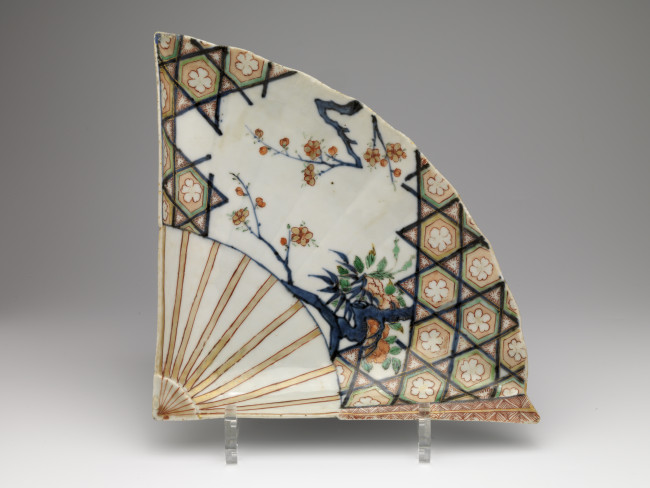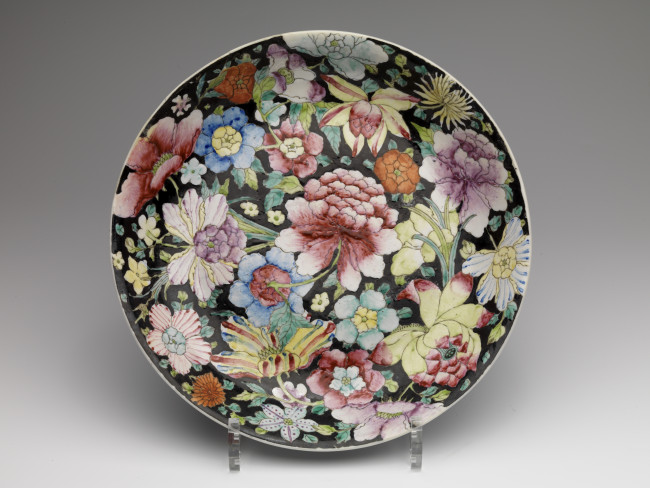 Among the Japanese ceramics in the Rust Collection is a fan-shaped bowl made of Imari porcelain, which is painted with the ribs of a fan and cherry blossoms (fig. 3). The collection of the Jan Menze van Diepen Foundation has an identical example, which probably formed a set with the one in Museum Prinsenhof along with other small bowls. To provide as complete an overview of ceramic history as possible, Rust also collected nineteenth- and even twentieth-century Asian ceramics. A fine example is a Chinese plate from the Guangxu period (1875–1908) with a decoration of baihuadi, or 'one hundred flowers' (fig. 4). This type of decoration originated during the reign of Emperor Qianlong (1736–1795), but remained popular deep into the nineteenth century. Museum Prinsenhof's collection contains Chinese export porcelain with a link to Delft. In the eighteenth century, the upper class in Delft, like those in other Dutch cities, ordered armorial porcelain from China. Among them was Joan Carel van Alderwerelt, who was director of Delft's Dutch East India Company's (Vereenigde Oostindische Compagnie, VOC) Chamber of Commerce from 1777 to 1791. The descendants of this Delft entrepreneur donated several pieces of a tea service featuring Van Alderwerelt's coat of arms to the museum (fig. 5-6).
For several years now, Museum Prinsenhof has had Asian ceramics from the former Delft Museum Lambert van Meerten on long-term loan from the Cultural Heritage Agency of the Netherlands. Towards the end of the nineteenth century, Delft industrialist Lambert van Meerten assembled a large collection of arts and crafts, which he hoped would inspire a new generation of industrial designers trained at Delft's Polytechnic School. From 1893, Van Meerten exhibited his collection in a purpose-built neo-Renaissance-style house on Oude Delft, a canal in the city. Van Meerten's collection was sold when he went bankrupt in 1902. The house was preserved through the establishment of a foundation, which transferred it to the state in 1907. Huis Lambert van Meerten opened as a museum in 1909. The items collected since then include almost 200 Asian ceramic objects, including Chinese Kangxi porcelain (fig. 7), and eighteenth-century Imari porcelain from Japan (fig. 8).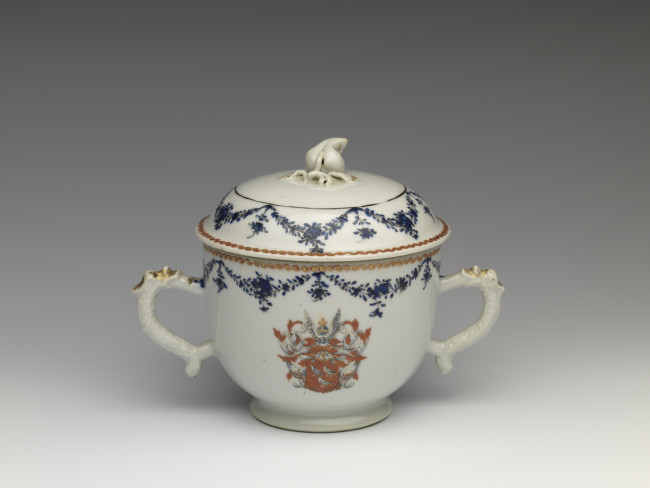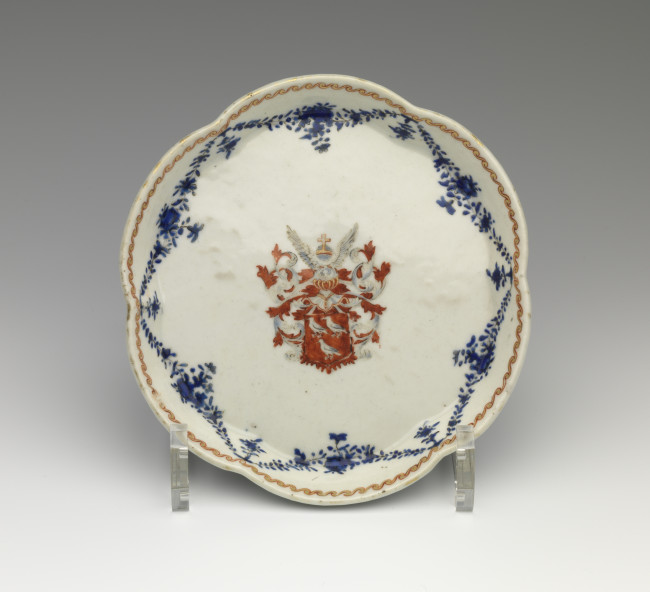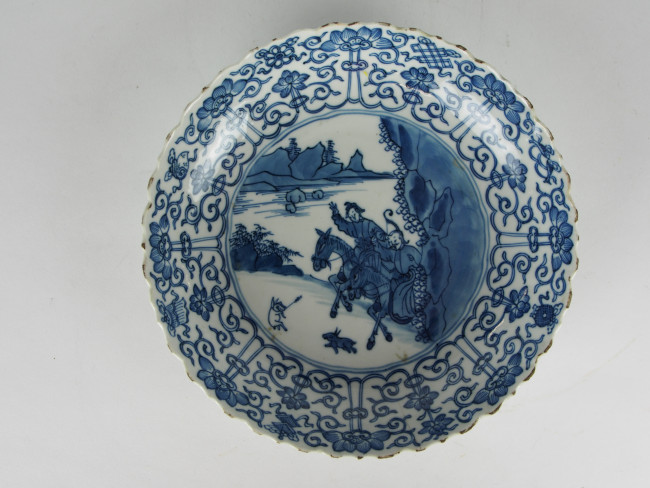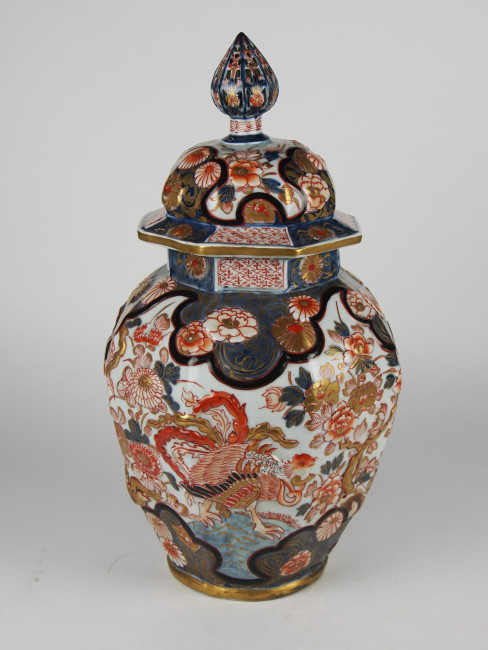 Besides the Delftware made in imitation of Asian ceramics, Museum Prinsenhof displays a large number of portraits of William of Orange and his family members; the museum is located in the former monastery where William of Orange took refuge in 1572 and was murdered in 1584. The permanent display includes works by seventeenth-century Delft painters such as Cornelis Jacobsz. Delff, Leonaert Bramer and Cornelis de Man, as well as seventeenth-century Delft silver. Museum Prinsenhof also exhibits work by the modern 'Delft masters', Jan Schoonhoven and other artists of the Nul group, and nineteenth- and twentieth-century ceramics made by the Delft pottery factory De Porceleyne Fles.

You can visit the website of Museum Prinsenhof Delft here.
Literature
D.F. Lunsingh Scheurleer, Ceramiek uit de collectie Rust (Delft, 1975).
Steven Braat, "De keramiekcollectie," in: id., Jos W.L. Hilkhuijsen, en Michiel Kersten, Museum Huis Lambert van Meerten Delft (Leiden, 1993), pp. 85-142. 
Suzanne Klüver, 'Keramiek uit de collectie Rust: Aandacht voor een gepassioneerd verzamelaar,' Vormen uit Vuur 225 (2014) 2, pp. 24-31. 
Cat. Meer dan blauw: Topstukken uit Museum Prinsenhof (Delft, 2015)