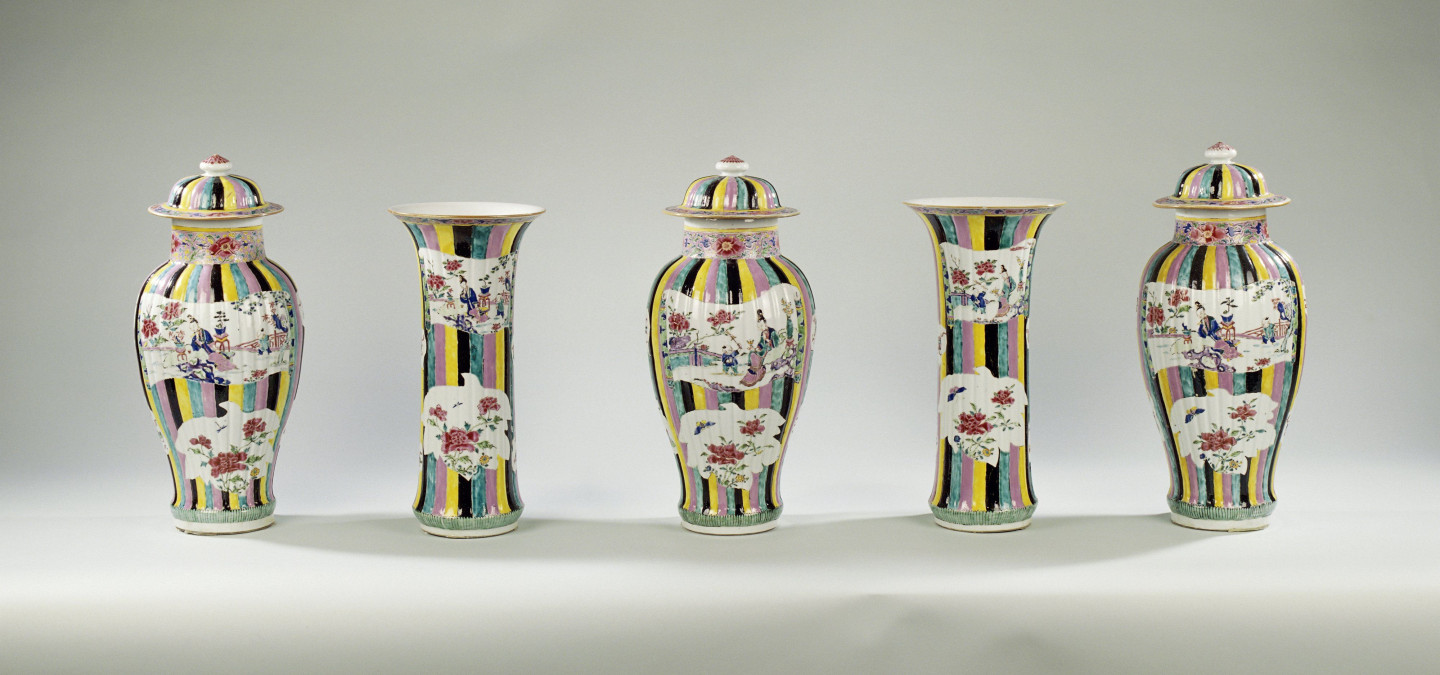 This website is part of the Dutch Asian Ceramics Collaboration between museums and institutions that house and manage collections of Asian ceramics. This portal is where these collections can be accessed and searched, and where reliable information can be found on Asian ceramics, both for the novice ceramics enthusiast and the seasoned specialist.
An umbrella collection website on Asian ceramics like this one is unique, and reflects the special role that the Netherlands has traditionally played in trading Asian goods and collecting Asian ceramics. The Dutch asserted their dominance in Asia from the seventeenth century onwards. The Dutch East India Company (Verenigde Oost-Indische Compagnie, VOC) established itself in essential trading locations and built forts, for example, on Formosa (now Taiwan), an important stopover on the trade route between China and Japan. It also benefited from the influx of Chinese traders to Batavia (now Jakarta), the location of the VOC's headquarters in Asia. For a long time, the Dutch were the only Europeans allowed to trade with Japan, from the artificial island of Deshima. The Netherlands also acted – more than other European countries – as a conduit for the spread of Asian ceramics across Europe.
This special position ensured that Asian ceramics were in plentiful supply in the Netherlands, resulting in them being widely used and collected. As a result of the VOC's activities, the emphasis in Dutch collections is on Chinese and Japanese ceramics from the seventeenth and eighteenth centuries. Many private collections were transferred to museums at the end of the nineteenth century and during the twentieth century, after which they continued to be collected largely along the same lines. This period also saw a greater focus on Chinese and Japanese ceramics from earlier and later periods and on ceramics from Southeast and West Asia, although these regions are still represented to a lesser extent in the collections.
While this historical emphasis on Chinese and Japanese ceramics typifies the combined collections of the partners, as a partnership we want to implement the definition of Asian ceramics and the information we share on them as broadly as possible, both in terms of geography and time. Our starting point, therefore, is to focus on objects whose main material is fired clay that were produced in what is now Asia or in territories that used to be part of what we would now consider as (West or Central) Asia.
We do this by making the collections we designate as Asian ceramics accessible online and sharing articles that fall within but also transcend the scope of the collections. The authors are both curators associated with the institutions within the collaboration and external experts ranging from established researchers to MA and PhD students. The information on the website is continuously updated and expanded. By keeping this unique collection alive, the Dutch Asian Ceramics Collaboration continues to engage the widest possible audience.